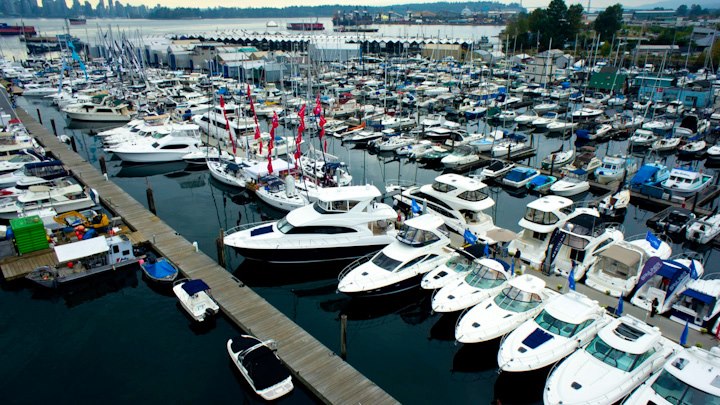 10th Annual Boat Show at The Creek 8 – 11 September 2016
The Skwxwú7mesh Úxwumix (Squamish Nation) proudly hosts the 10th Annual Boat Show at The Creek – Western Canada's Largest Floating Boat Show!
---
Our 2015 show had 175 boats on display, 70 display booths, plus broker hospitality tents scheduling demonstration sea trials. Considered the buyer's show, The Boat Show at the Creek is the market place for a new or pre-owned power or sailing yachts and the latest in marine electronics or accessories. Should you be needing to update your insurance policy, there are experts on hand to answer your questions and provide assistance. Our tent-covered outdoor venue is designed for the boating enthusiast who wants the opportunity to personally engage with the brokers, vendors, and suppliers who make up our show.
Boating is all about bringing friends and family together to have fun. In addition to the great buying opportunities this year's brokers, vendors, and retailers will have for you, we also have some exciting events lined up: free boating seminars, sea trials and demonstrations, and the largest selection of sail and power boats on display at Vancouver's largest floating boat show at The Creek Marina. Our 10th annual show offers more opportunities than ever for you, your family, and your friends to relax and get out on the water.